How to reach Nantes?
Several european airline companies are flying to Nantes Atlantic Airport with several daily connexions from London, Amsterdam, Madrid, Paris, Lyon, etc. The airport is close to the city (15 minutes in taxi, ± 35€; direct bus shuttle to downtown every 20 minutes, 7.5€).
Direct TGV from Paris-Montparnasse (2H10), Paris-Charles de Gaulle Airport (3h10), and several main French cities (easy connexions from Thalys, Eurostar, DB-ICE, etc.). Nantes station is located downtown. More information on the SNCF website.
How to reach the workshop venue?
Less than 10 minutes from downtown, with the tramway (line 2); stop at station "Michelet-Sciences". The tram station is in front of the main gate of the faculty (tramway every 5 minutes).
± 20 minutes by foot from downtown, in following the river "Erdre" (pleasant walk in summer, crossing the "versailles island").
How to reach the workshop venue (amphitheater C) on the campus?
Follow the signs on the campus to "building 1" (see "number 29"  on the map).
The participants will be welcomed at the ground floor of the building where the amphitheater "C" (workshop venue) is located.
Location

University of Nantes (France), Faculty of Sciences and Technologies
Main gate: Boulevard Michelet
Tram station "Michelet-Sciences"

---
 Way from the airport, the railway station, and downtown to the workshop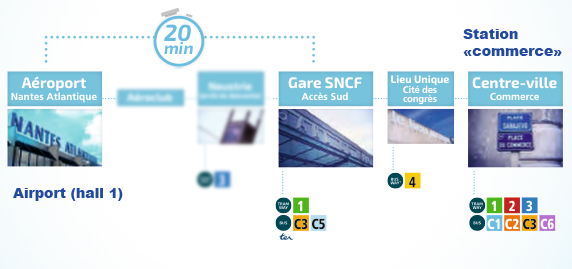 Bus shuttle from Airport to downtown
(many hotels between the stations "Gare SNCF" and "Commerce")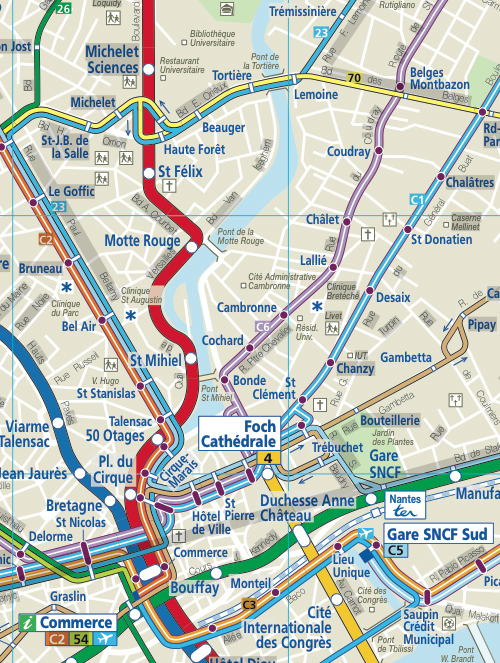 From downtown by tramway (line 1 -green- to "Commerce" and connection to line 2 -red-)
to the Faculty of Sciences (station "Michelet-Sciences")

Tramway line 2 from downtown (station "Commerce")
to the Faculty of Sciences (station "Michelet-Sciences")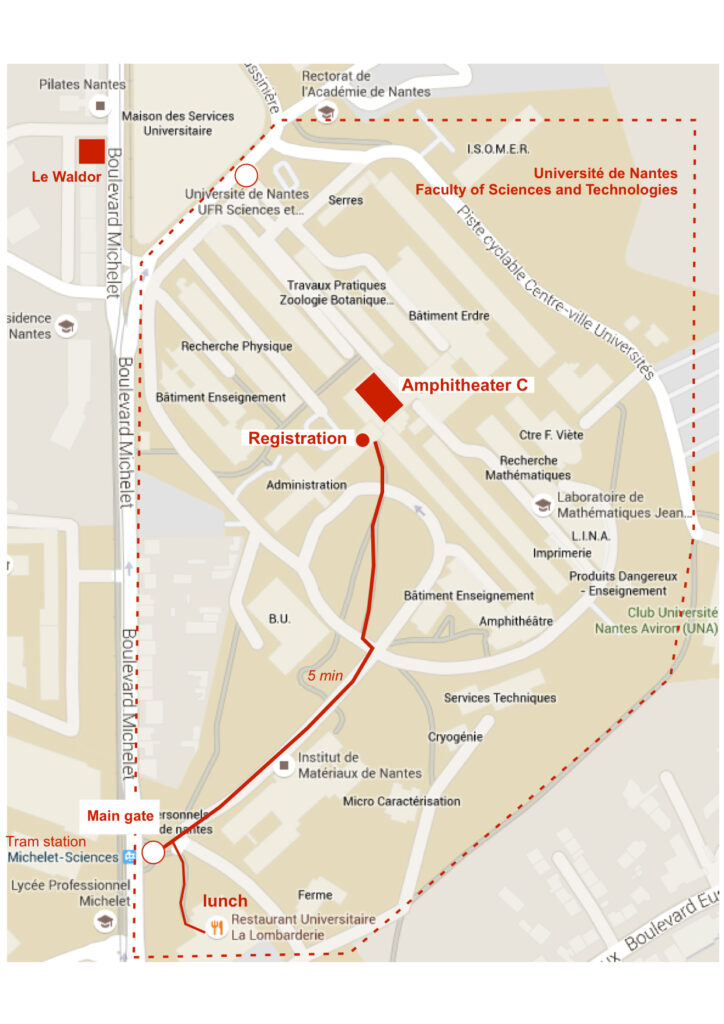 From the main gate (tram station "Michelet-Sciences") of the campus
to the amphitheater "C"